Video from our Family Parade – 6/16/2020 – Enjoy!
Here's a cute video from our family parade!  Enjoy!
---
Additional Pictures from Family Parade!
Here are some additional pictures from our awesome family parade!  Thanks again to everyone for your support!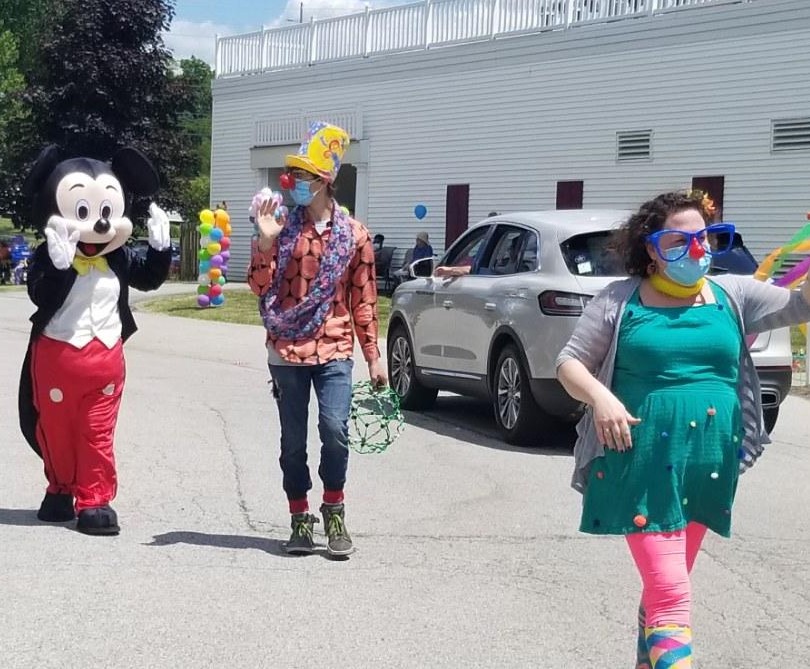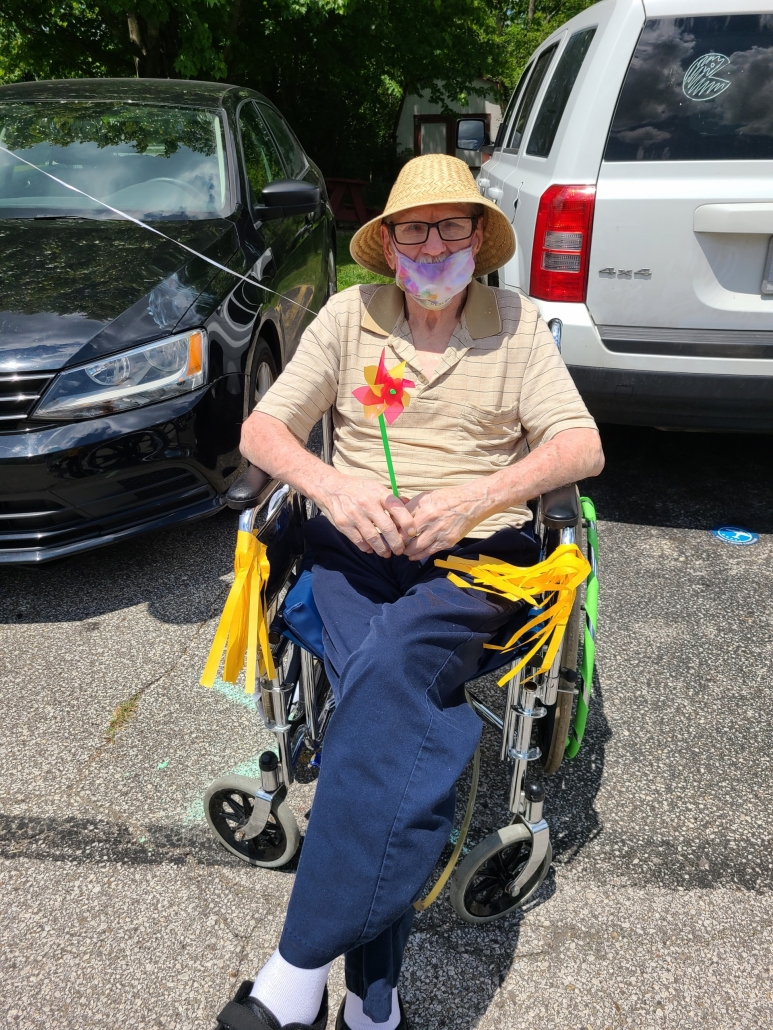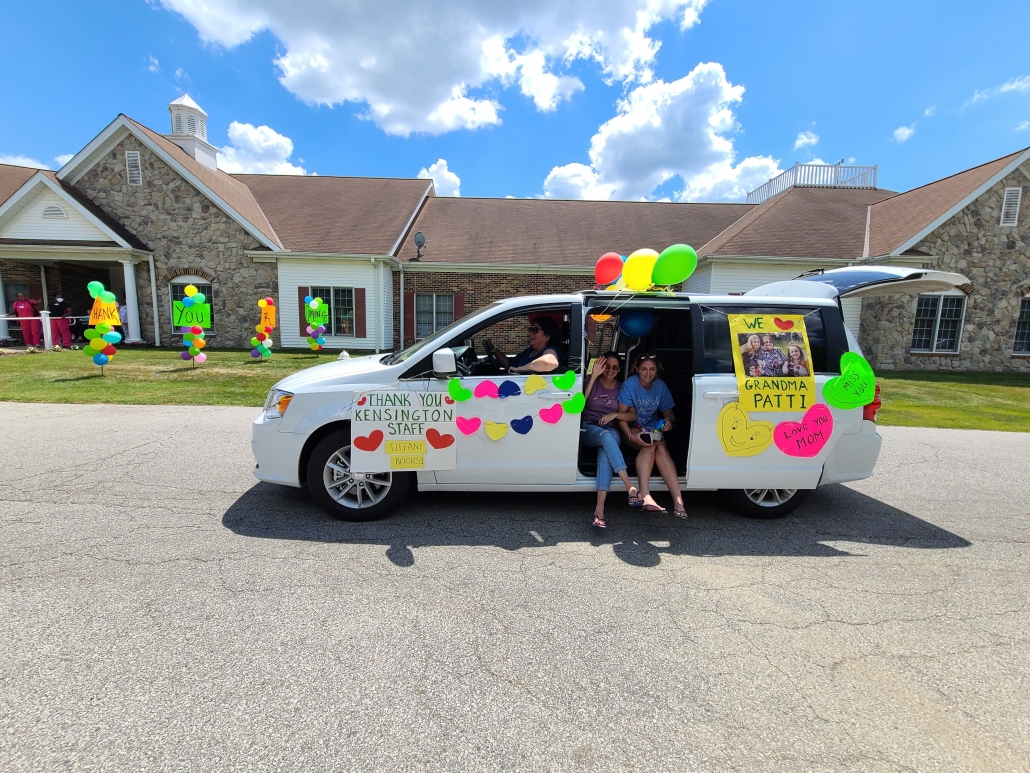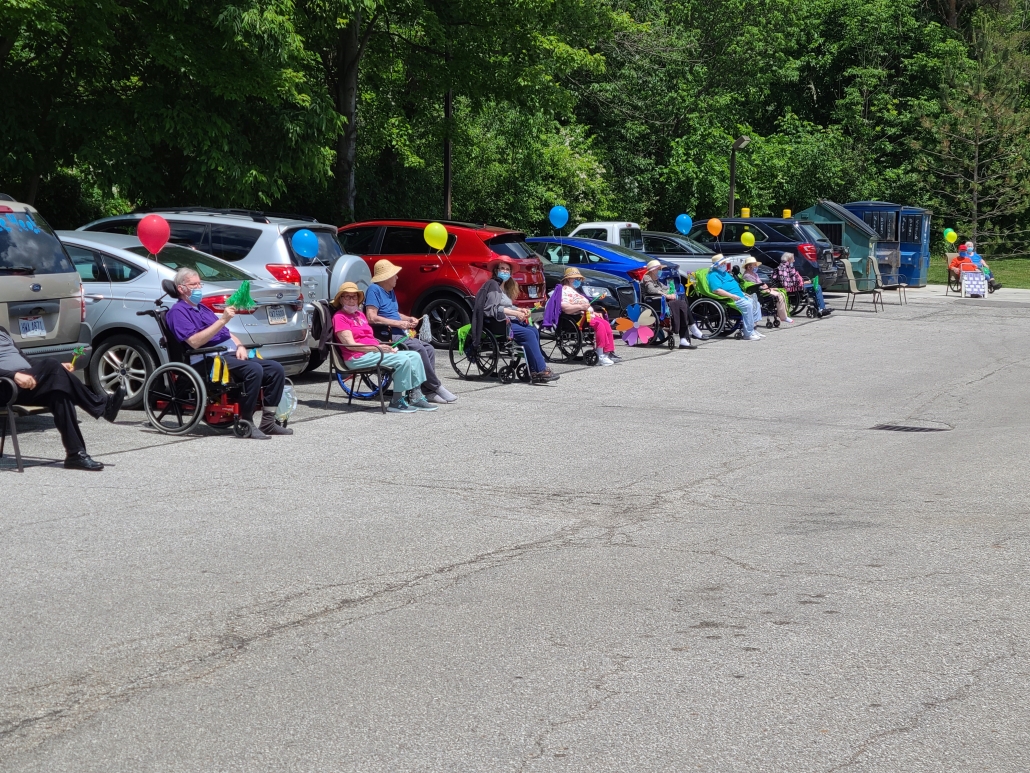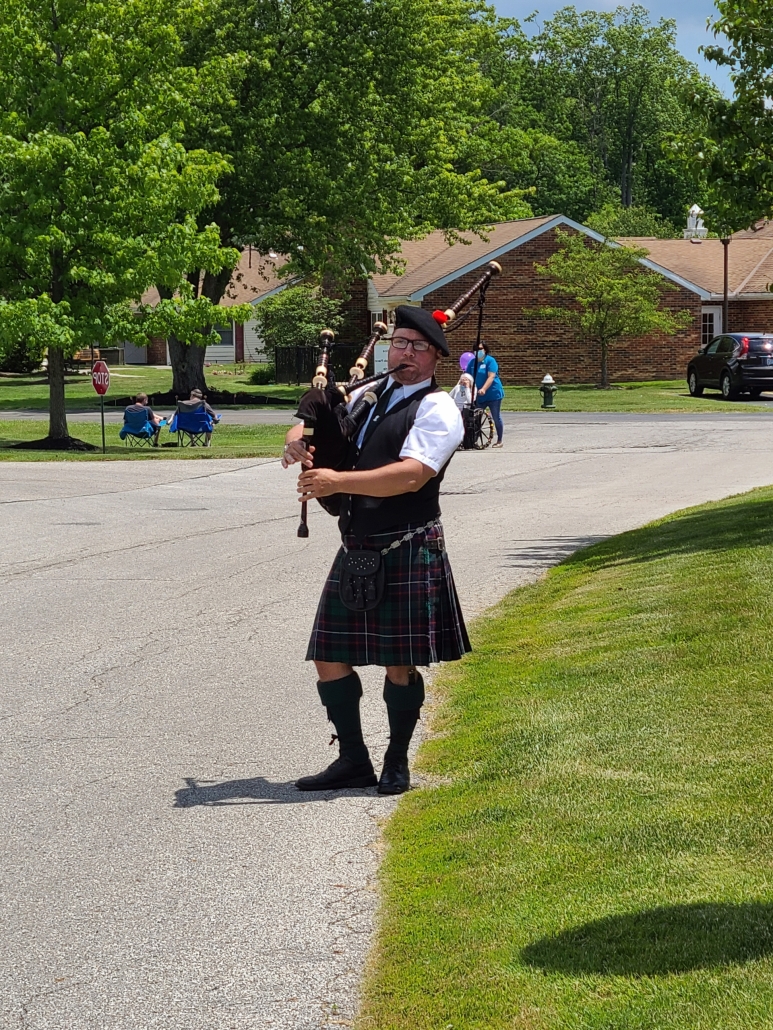 ---
Family Parade a Complete Success! Many thanks to all those who Participated!
Our family parade was such a success.  A total of 87 cars drove slowly through our parking lots, waving and sending lots of air hugs and kisses to their loved one.   Our residents could not have been happier; such smiles beneath those masks.  The weather cooperated 100%.
---
Family Parade of Cars! Tuesday, June 16th @ 2pm
We are looking forward to our "Parade of Cars" on Tuesday, June 16, at 2pm!  Decorate your car, and be part of the parade of cars driving slowly through our parking lot.  Our nursing home residents will be outside (safe, masked, and socially-distanced), ready to wave and give air hugs and kisses!  Contact Amber Reed, Activities, at 330 562-3120 for more information.
---
Parade for Families of Anna Maria & Kensington Nursing Home Residents! 6/16 @ 2pm
Dear Families,
We wanted to provide some more details about the parade of cars we are planning at 2:00pm on Tuesday, 6/16, for nursing facility residents at Anna Maria and Kensington.
The general idea is to create an event that is safe and in compliance, but at the same time allowing the residents to visit with their loves ones and enjoy a nice day. The visit will, of course, be a brief one and at a distance, as families will remain in their cars as they drive by slowly.
For the residents, the event will consist of decorating wheelchairs/walkers, a picnic lunch, the parade of cars, followed by an ice cream social back in the nursing facilities. There will also be live music during the event.
We are encouraging families to decorate their cars to add to the festivities. We thought families could start arriving at 1:30pm to begin to line up down the Anna Maria drive before the parade begins at 2pm—and to allow some time to decorate their cars. Note: families would need to bring their own decorations.  Have fun decorating, as we will award a prize to the "best-dressed" car.   Attached a diagram of the Campus, highlighting the parade route and staging area. Basically, you'll enter at the main Anna Maria entrance and end at the Kensington entrance (where the new stop light is located).
Please RSVP to Amber Reed at areed@annamariaofaurora.com, so we will have an idea of how many cars we need to plan for. In the event of inclement weather, we'll plan on holding the parade the following week—Tuesday, 6/23, 2pm.
Basic Guidelines to follow:
Arrive at 1:30pm to allow time to decorate your car and/or time to begin parade at 2pm.
No physical contact between residents & families in the parade and no exchanging of any items, etc.
You can circle the route as many times as you would like, but the parade will end at 3pm.
We hope to see you on Tuesday!
Aaron Baker
---
← Older posts
Newer posts →
Family Matters Newsletters
Current Monthly Activity Calendars