Working at Anna Maria
We are looking for caring associates to contribute to a workplace that is all about hard work, teamwork, respect, and doing things the right way for the right reasons!
Vision
It is the vision of the Campus of Anna Maria of Aurora to continue to grow and prosper as a family-owned and operated continuing care community by providing quality, resident-centered care with warmth and compassion by encouraging and promoting well-being and independence across all settings, by sustaining and supporting exceptional staff, by offering enriching, safe, dignified and home-like living environments, and by delivering outstanding unsurpassed service to residents, their families, and fellow associates.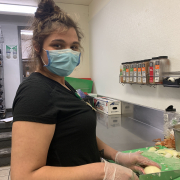 "This is such a great place to work.   I love preparing nutritious and delicious food for the residents to enjoy.   Their safety and health is our top priority!"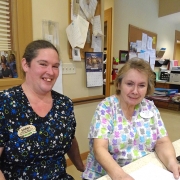 "Together, we have 59 years of work experience here at Anna Maria. It's a great place to work, with friendly people and a wonderful management team!"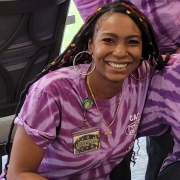 I love my job!  I adore working with the residents, and I so appreciate the support of my team.   We all work together with one goal:  the health, happiness, and well-being of our residents.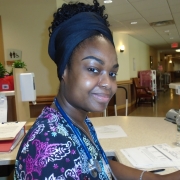 Teamwork is so important in any job, and at Anna Maria, we all work as a team and have each others "backs."  I can honestly say I love my job!
Quality Benefits
Family Owned and Operated​​​ (for over 55 years)
Exceptional performance on annual state surveys
Exceptional staffing ratios
Your Ideas Count! Management listens!
Ongoing training and education
Financial Benefits
Top-Paying Wages​
Health, Dental, and Vision Insurance
Paid Time Off
Holiday Pay
401K Participation Match
Uniforms provided (for some positions)
Attendance Bonus
You Are Appreciated!
Celebration of employee milestones after one yr of service​
Turkey distribution @ Thanksgiving
Bonus distribution @ Christmas
Holiday breakfast and cookouts
Cell Phone Discount
Fun at Work!
Annual Awards Dinner​
Payday Ice Cream
Dress-Down Fridays
Summer Family Picnic
Food trucks
Healthy Workplace
Gym membership​ (Snap Fitness)
NEED MORE INFORMATION ?
For Nursing, Assisted Living Caregiver, all Family Tree Homecare positions, and any Professional positions, please contact:
Tiffaney Closson, Director of Human Resources
tclosson@annamariaofaurora.com
(330) 562-6171 x204
For all STNA positions (and STNA classes), Dietary, Housekeeping, or Maintenance, please contact:
Tiffany Bland, HR Coordinator
tbland@annamariaofaurora.com
330 562-3120 x351