Check out our "Healthcare Heroes" Video! Many, Many thanks for all of your Support!
---
May Family Matters Newsletter
Please check out the May edition of our Family Matters Newsletter!
---
Making People Happy Makes Me Happy! (Mickey Mouse)
Since he's not busy spreading happiness at Disney World right now, Mickey Mouse stopped by for a few "window visits" with the residents at Kensington at Anna Maria.   Mickey definitely put many a smile on many faces.  Thanks for spreading the love.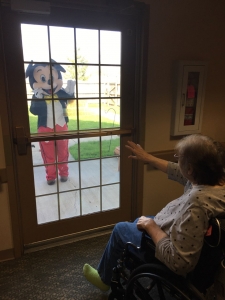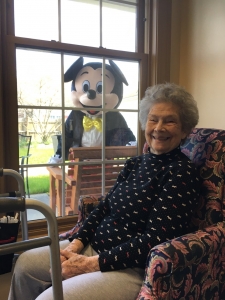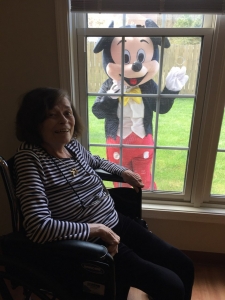 ---
April Family Matters Newsletter and Activity Calendars
The April edition of the Family Matters newsletter as well as Activity Calendars will not be published this month.    We'll see you in May!   Thank you for your continued support.
---
Red Cross Blood Drive
Please be a donor and save a life!
Thursday, April 16
2-7pm
The Atrium at Anna Maria
800 N. Aurora Rd.
​Please call 330 562-7777 for more information or to register or visit the Red Cross website, or better yet, just stop by!  Walk-ins warmly welcome!
---
← Older posts
Family Matters Newsletters
Current Monthly Activity Calendars